REV. (MRS.) MAE OLOWOJOBA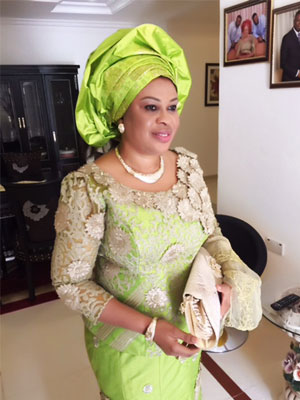 Rev. Mrs. Mae Olowojoba is the beautiful first lady of the DBC. A loving and caring wife and mother with a heart of gold, Rev. Mrs. Mae Olowojoba is known for her spirituality and excellence.
She attended the University of Benin. She is a renowned and accomplished Pharmacist and the Managing Director/CEO of Maycare Pharmacy and Equipment Ltd. She has been in practice for over 20 years. She served as the Managing Director of Kambi Pharmacy before establishing Maycare Pharmacy and Equipment Ltd. She is presently a member of the Board of Governors of Funtaj International High Schools. She has also served on the board of many companies. She has varied experience in Educational Administration.
Her passion for the service of the Lord made her to enlist for the School Of Ministry and graduated top of the class and best all round student in her set in 1991 before she got married. She became a pastor in 1998.
She is presently the Vice-President of the Dayspring Christian Ministries International Inc. where she also serves as a Senior Pastor and lecturer in the Life Development Institute, Leadership Training Institute and School Of Ministry. She is the Rector of the School of Ministry.
She has a passion for assisting singles to develop themselves in every area of life and living a full life while believing God for a life-partner. A wonderful marriage counselor, she heads the Marriage Advisory Council which is responsible for registering, guiding, counseling couples in courtship and preparing them for their wedding and marriage. She also heads the Royal Daughters group which is for "female adult singles" of ages 25 years and above. Her passion for holiness is evident all her teachings and messages. She speaks in many churches.